What is The Most Energy Efficient Heating and Cooling System?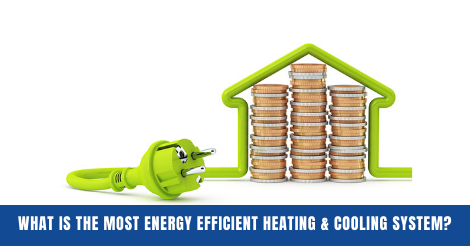 Residential heating and cooling systems are more efficient than they've ever been. If you want the most efficient HVAC system, then it will be geothermal heat pumps you are shopping for. Read on to find out more about these systems and how they can reduce your energy bills.
How a Geothermal Heat Pump Works
This HVAC system transfers heat between your home and the ground. In the summer, heat is pulled from your home and released underground. In the winter, ground heat warms your home. Depending on where you live, the temperature stays a relatively constant 50 to 60 degrees Fahrenheit about 20 feet underground, making all this possible.
A geothermal heat pump heats and cools your home throughout the year. It does so without burning fossil fuels, like a gas furnace does. While they use electricity, they do so far more efficiently than other HVAC systems that do so.
Burkholder's Heating & Air Conditioning, Inc. installs, repairs and maintains geothermal heat pumps. Our office is located in Emmaus, PA.
Pros of Geothermal Heat Pumps
A high-efficiency gas furnace is between 90-98% efficient on energy consumption. Geothermal heat pumps are 300% more efficient than that. Efficiency ratings are determined by the use of units of fuel, and geothermal heat pumps generate more than they use.
Homeowners that have a geothermal heat pump installed can save 30-60% on their heating cost and 20-50% on their cooling cost. While installing this heating system costs more than other ones, they pay for themselves over time.
The underground components can last 50 years or more. The indoor equipment usually lasts around 25 years. The system has fewer moving parts than other HVAC systems, so maintenance is less expensive.
Your Local Heating and Cooling Experts
Burkholder's Heating & Air Conditioning, Inc. started doing business in 1960, and we're proud to boast awards like the 2019 Morning Call Readers' Choice Award, 2019 Who's Who in Business, 2019 Angie's List Super Service Award, and the 2019 Best of the Valley Award by Lehigh Valley Magazine. We help commercial and residential customers. Our services include heating, air conditioning, water heaters, zoning, indoor air quality, commercial HVAC services, and much more. Please contact us regardless of the size of your project.