Air Conditioning Installation and Service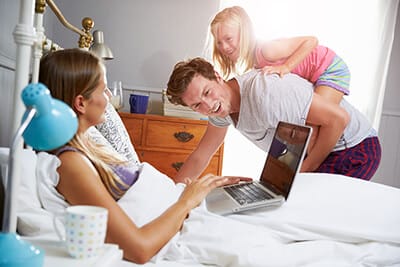 At Burkholder's Heating & Air Conditioning, Inc., we take great pride in the high quality service of our work. As a full service HVAC company, we're fully qualified to address any heating or cooling issue you may face in your home or business. We work with both commercial clients and homeowners to ensure that they have the best quality system at the most budget-friendly price.
We believe that the customer is our top priority. That's why we offer a 100% Satisfaction Guarantee to all of our clients. Our staff works hard to make sure that your system is carefully assessed so that you can make the best choices for service or installation. Whether you're looking for an air conditioning installation or a simple repair, Burkholder's Heating & Air Conditioning, Inc. can complete your project on schedule and within your budget.
Here are a few of the characteristics you can expect when working with our team:
Fair and Transparent Pricing
Full Assessment and Consultation
Air Conditioning Replacement Pros
At Burkholder's Heating & Air Conditioning, Inc. we work with all types of heating and cooling systems. You can rest assured that your technician is well trained and has worked with the type of cooling system you use. Each of our staff members stays up to date on new developments in the industry and makes it their priority to learn as much about different systems still in use as they can. We rarely run into any surprises with older or rarer models and, in the off chance that you have the never seen before air system, we always have an expert on staff who can help.

Some advantages to having a new system installation:
Cooling consistency
Better energy efficiency
Money savings with energy efficiency
A more dependable system that will last for years
Better Peace of Mind
Call Us Today for All of Your AC Installation and Service Needs
Are looking for a reputable HVAC company your area? Contact us today and let our friendly staff schedule an appointment to assess your needs.