Air Conditioning, Heat Pump, and Furnace Services in Lehigh Valley
Your AC unit, heat pump, or furnace might be some of the most important equipment inside your home. Day after day, year after year, you depend on these systems to keep you and your family comfortable. Without them, life just wouldn't be the same. This is why it's extremely important to not only have a working cooling system or furnace, but have one that's built to last. Luckily, Burkholder's Heating & Air Conditioning, Inc. is here to help! We have incredible cooling and heating solutions aimed at your comfort. Whatever your HVAC issue, we have a solution! See below for reasons why we're the best AC and heating company in the area: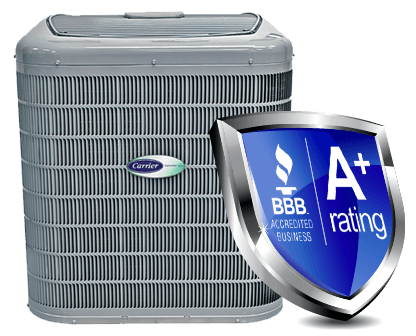 Wide Variety of Services
High-Quality Products
Certified Technicians
Fast and Responsive
Customers are the #1 Priority
Satisfaction Guarantee
Experienced and Professional
Affordable/Cost-Effective
Financing Available
And More!
Your Local AC and Furnace Repair Experts
Having a high-functioning AC unit or heating system inside your home should be a top priority. They keep you cool and refreshed in the summer and warm and cozy in the winter. Your comfort depends on them. This is why we highly recommend an HVAC checkup from Burkholder's Heating & Air Conditioning, Inc. We have trained professionals focused on your optimal comfort, and we won't stop until you're satisfied. Customer satisfaction is our absolute #1 priority. Call us today and you'll see why we're the preferred choice for HVAC services in Lehigh Valley and the surrounding areas. No one enjoys being hot and sweaty, and no one enjoys being freezing. Contact us today to escape the brisk temperatures of winter and hide from the scorching temperatures of summer. See a list of our amazing heating and cooling services below:
Air Conditioning Maintenance
Air Conditioner Installation
Furnace Repair
Thermostat Integration
Indoor Air Quality Solutions
And more!
For more information or to schedule service, contact us today! Whether you need an AC repair or heat pump installation, we have you covered. We are proud to be the best heating and cooling company in Emmaus, Allentown, Bethlehem, and surrounding areas!
---
Burkholder's is a trusted service provider for any heating and air conditioning emergency. Our fleet of high-tech service trucks are available to respond to any HVAC Emergency 24/7! We offer customers affordable service solutions for maintaining their HVAC equipment, even if we did not install it. Service Agreements are the perfect solution to avoid costly emergency repairs.
---