Indoor Air Quality Concerns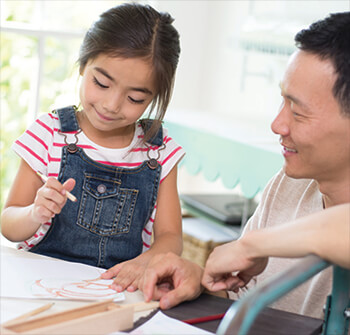 Did you know the air you breathe inside your home could be the most polluted air you breathe all day?
Indoor air pollution is one of the top five public health concerns, yet people do not realize how poor indoor air quality can compromise their health and overall quality of life.
What Causes Indoor Air  Quality Problems?
You may be surprised to find out what causes the contaminants in the air around you. The air inside your home may be polluted by formaldehyde, fire retardants, radon, even volatile chemicals from fragrances used in household cleaners and personal care products. Other pollutants can be brought into the home with new furniture, carpeting, or a fresh coat of paint.
Indoor Air Quality and Your Health
People spend most of their time indoors, where they face significant health risks due to repeated exposure to indoor air pollutants. Exposure to these pollutants may lead to immediate and long term health problems.
Chronic conditions such as asthma, allergies, and other respiratory issues may permanently worsen when the affected person is exposed to polluted indoor air.
Indoor Air Quality Solutions
At Burkholder's Heating & Air Conditioning, Inc., we understand how important it is to maintain a healthy indoor air environment. That is why we offer a full line of indoor air quality products designed to maximize your health, comfort, and savings.
Humidifiers
Does your home have a dry air problem? A whole-home humidifier can help. Installed as part of your home's heating and cooling system, it delivers the perfect amount of humidity throughout your entire home.
Humidifier Benefits:
Reduces transmission of airborne viruses like colds and the flu.
Protects furniture, hardwood floors, and electronics.
Increases comfort, energy efficiency, and keeps you warm in the winter.
Dehumidifiers
Is your home too humid? We have a solution. A whole-home dehumidifier can be installed as part as your heating and cooling system to eliminate out of control humidity levels in every room of your home.
Dehumidifier Benefits:
Reduces dust mite growth, mold, and other contaminants that trigger allergy and other asthma symptoms.
Eliminates clammy air and musty, mildew odors.
Protects your home from mold, termites, and wood damage.
Improves energy efficiency.
Air Cleaners
What is in the air you are breathing? A whole-home air cleaner can manage your family's health and comfort in every room of your home right from your existing heating and air conditioning system.
Air Cleaner Benefits:
Removes airborne particles that aggravate respiratory health conditions.
A cleaner home with less dust and dirt.
Protects your HVAC system from dust build up.
Saves energy allowing your HVAC system to run more efficiently.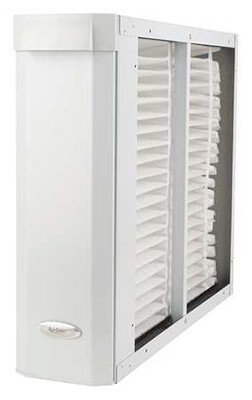 Emmaus Indoor Air Quality Professionals
Burkholder's Heating & Air Conditioning, Inc. wants you to have peace of mind about the air quality in your Emmaus home. Our Comfort Specialists can perform an in-home evaluation to see which product would best fit your home and your needs.
Contact us today to set up an appointment.