How to Recover your HVAC system after a flood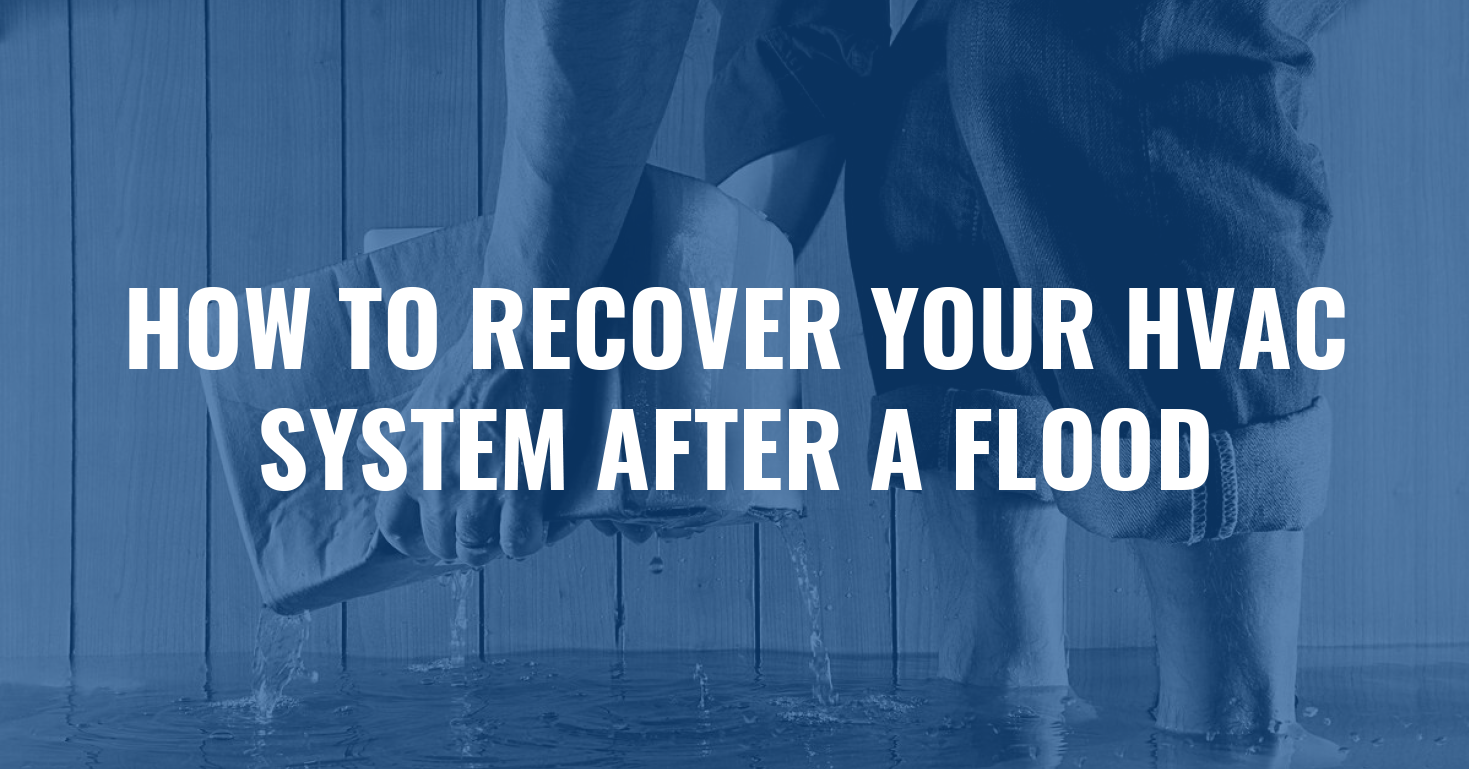 A flooded basement can be a homeowner's worst nightmare. The damage occurs quickly and is often unstoppable. For HVAC systems located below ground level, any contact with water can destroy electrical components and circuit boards even though it may appear that the system is still operating normally.
What to do if your basement is flooded
If your basement is flooded, the first step to flood recovery for your HVAC system is to turn the system off from the breaker box. Leave the unit off and call a professional HVAC technician to inspect the unit.
The technician will check various components, circuit boards, switches, and valves that may fail due to moisture.
Repair or replacement
Some of these parts may need to be replaced, but in some cases, the damage is severe enough to require an entire system replacement.
According to the AHRI (Air-conditioning, Heating, & Refrigeration Institute), all flood-damaged HVAC equipment should be replaced. However, they also suggest that the decision to repair or replace should be made by a qualified professional on a case-by-case basis.
Replacing your HVAC unit does not necessarily mean bad news. It presents the opportunity to purchase a new energy-efficient model that can save you money in the long run. You may also be able to relocate your HVAC to the ground level or attic of your home if your basement is prone to flooding.
Will insurance cover damage to my HVAC system?
Homeowners insurance does not cover damage from flooding. You must purchase flood insurance. We recommend calling your insurance company to review your policy.
Need a certified technician to inspect your HVAC unit?
Burkholder's HVAC has been helping Lehigh Valley homeowners recover their HVAC systems from flood damage since 1960. We provide 24/7 emergency service and offer free system installation estimates.
Contact us today to schedule an appointment. We are here to help!