Advantages of High Velocity Mini Ducts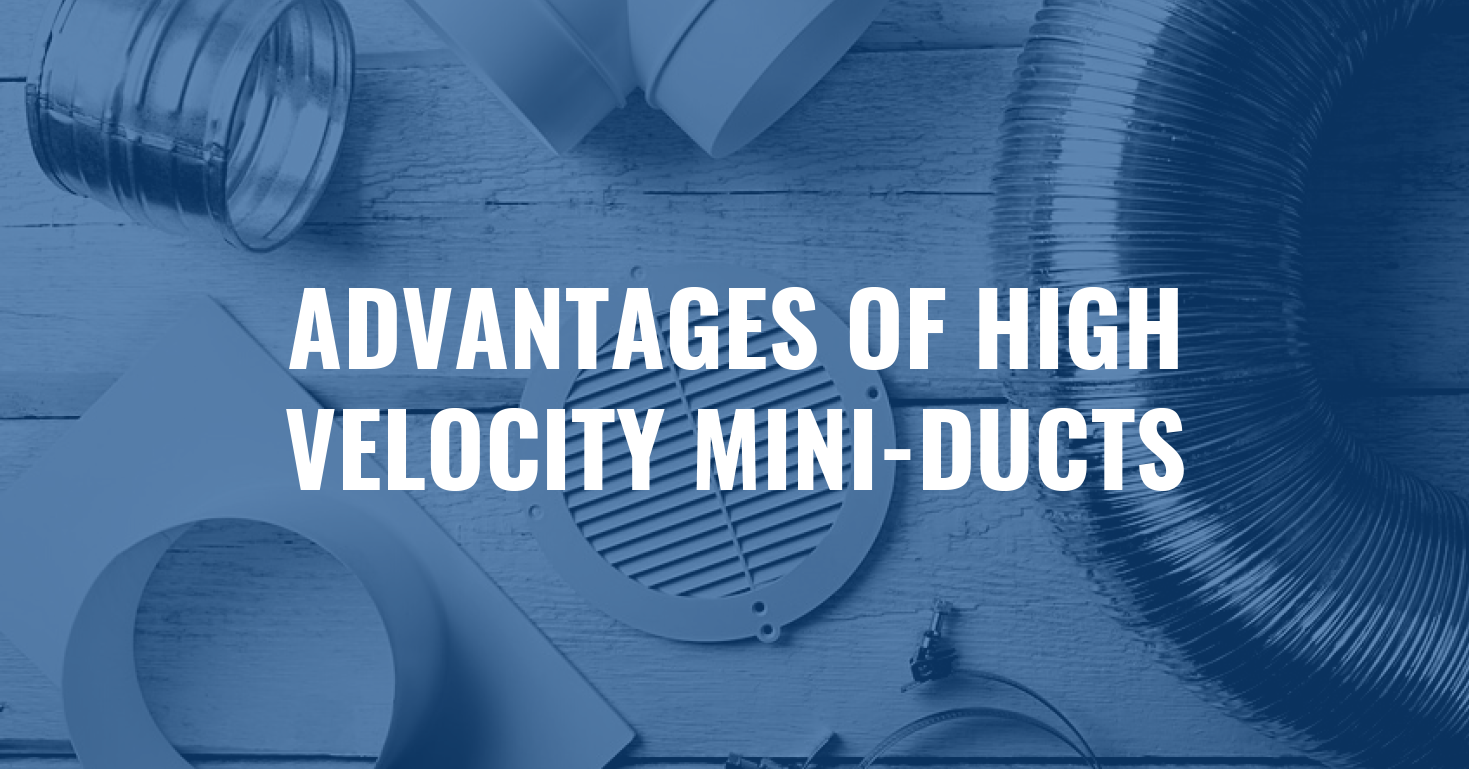 A high-velocity air conditioner resembles a traditional AC. It supplies air at a rate of 2,000 feet per second. Do you know the different benefits that a high-velocity mini-duct offers? We sell quality mini-ducts in Emmaus, PA.
Benefits of Using High-velocity Mini Duct Systems
Compatibility with Different Energy Sources
The mini-ducts are compatible with air and ground-source heat pumps. Also, they help one to utilize renewable energy sources. Installations needing a cooling space can be connected to a refrigerant drive condenser which has a refrigerant charge. You can link them to variable refrigerant flow (VRF) or variable refrigerant volume (VRM) air conditioners. They enable you to have varying temperatures in different parts of your home.
Easy Installation 
One can mount the units horizontally and vertically. Modern cooling coils offer high cooling loads. They have unique coil designs, materials, and high-velocity cooling. Mini ducts occupy about 25% of the space utilized by traditional air conditioners. Besides, they can produce 25kW TBC of cooling and heating.
Quiet Performance
In every office or home setting, it's vital to have a calm performance. The high-velocity ducts achieve it due to its closed-cell insulation. Their supply tubes have sound-dampening and spun-bond nylon that provides draft-free cooling and heating. The pipes quietly supply cold or hot air throughout a house through concealed outlets.
Low Electricity Bills
An HVAC system's rating is calculated using the S.E.E.R. formula. However, the score only focuses on the cooling and heating equipment without considering the distribution system. Conventional systems often have numerous leakages from their hot attics and large ducts. They are prone to cracking. High-velocity air ducts use less energy to cool a similar floor area. They are efficient when laced inside the target space as one can switch of the condenser.
Any resident of Emmaus, PA interested in installing a high-velocity duct should contact Burkholder's HVAC. We have affordable mini-ducts ideal for different home designs. Besides, we offer inspection, installations, Home & Duct Performance tests.