We always have new specials to help you save on repairs, services, and installation. Call us today to learn more!
Give That Next Cold Snap the Cold Shoulder.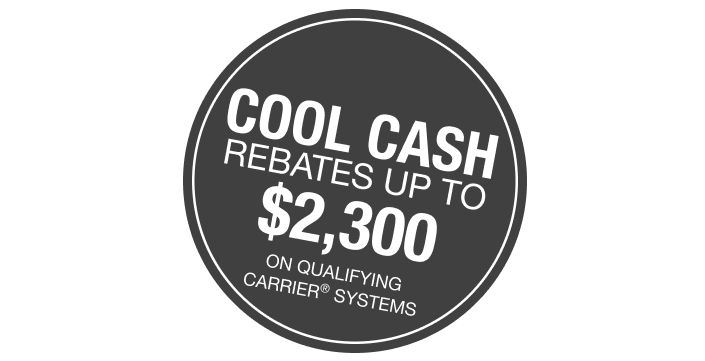 Earn up to $1,650* in rebates on qualifying Carrier® Systems!
$1,050 on a Complete Greenspeed™ System
PLUS
$150 on Infinity® Touch Control
PLUS
$150 on an Infinity® Air Purifier
PLUS
$150 Available on Additional Accessories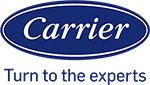 *For a limited time only. Homeowners may quality for a Cool Cash rebate by purchasing qualifying Carrier equipment between September 1, 2020 and November 30, 2020. Equipment must be installed and claims submitted by 6 PM and installed by December 30, 2020. Purchase of qualifying products required. Homeowner must claim rebate at www.CarrierIncentives.com. Ask your local Carrier® Dealer for more details.
Rebates
Promotion Begins: 06/01/2019
Promotion Ends: 05/31/2020
PPL Electric Utilities are now offering mail-in rebates for qualifying heating and cooling systems, smart thermostats, and more!
---
Save Smart Rebate Program
Promotion Begins: 11/01/2019
Promotion Ends: 09/30/2020
UGI gas customers save with rebates for upgrading to qualifying ENERGY STAR® gas equipment.
---
Promotion Begins: 06/01/2017
Promotion Ends: 05/31/2021
Pennsylvania residential customers of Met-Ed, Penelec, Penn Power and West Penn Power are eligible for rebates for a tune-up of their HVAC system, for the purchase and installation of qualifying high-efficiency HVAC systems. Tune up your existing HVAC system and receive a $50 rebate!*
---
The 30% tax credit is retroactive for any products purchased in 2017 and applies to geothermal equipment placed in service through 2019. Tax credits will still be available at a reduced rate until 2022!
---
Rebate Filing Disclaimer: Burkholder's Heating and Air Conditioning, Inc. files utility rebates on behalf of our residential installation customers within 90 days of the final receipt of payment. Once the rebate is filed, it is the customer's responsibility to follow up with the utility company for the status of payment. Burkholder's Heating and Air Conditioning, Inc. has no influence over how quickly the utility company processes rebate payments.
$25 off Residential Service Repair
Expires October 31, 2020
Not to be applied toward diagnostic fee. One per household. Coupon must be presented at the time of service. Not valid with any other offer. www.burkholders-hvac.com BURKWEBSITE25OFF