LVBA Spring Homeshow 2013 @ Stabler Arena
LVBA Spring Homeshow 2013 @ Stabler Arena
Burkholder's Heating & Air Conditioning will be at Booth #R076 at the Lehigh Valley Builders Association Spring Home Show at Stabler Arena at Lehigh University this weekend, April 5th, 6th & 7th.  We hope to see you there!
The Spring Homeshow at Stabler is the largest homeshow in about a 75 mile radius of the Lehigh Valley. The show was founded and sponsored by the LVBA—a non-profit organization which provides a parking lot shuttle bus, canopy covered walkways, special carts for mobility impaired visitors and wide aisles to negotiate the show easily.
You can get all the information about this year's Homeshow at the LVBA website:  http://www.lvba.org/Homeshow/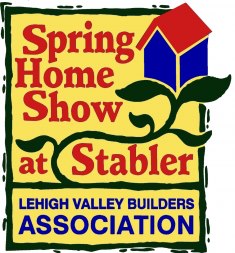 Admission
$6.00 Per Person. Children under 12 are free.
For your convenience, tickets are available at either building—Stabler Arena or Rauch Fieldhouse.
Parking
Parking is free for everyone attending the show. There is always adequate parking available and you will be directed to the best available location. A shuttle service to get you from the parking area to the show runs throughout the weekend.
Directions to the LVBA Home Show:
From Interstate 78, take Exit 67 Hellertown/Bethlehem. Turn left onto route 412 and Continue to Water Street (look for the blue sign that reads "Lehigh University"). Make a right onto Water Street (which becomes Friedensville Road). Travel a half mile to traffic island (look for the blue sign that reads Lehigh University) and bear right onto Mountain Drive South. Make a right onto Goodman Drive. The show will be located in the Rauch Fieldhouse and Stabler Arena on the Murray H. Goodman Campus, Lehigh University.
*FOR GPS USERS, STABLER ARENA IS LOCATED AT 124 GOODMAN DRIVE, BETHLEHEM, PA  18015
Spring Homeshow at Stabler 2013 Show Times
Friday, April 5, 2013
6pm-10pm
Saturday, April 6, 2013
10am-9pm
Sunday, April 7, 2013
11am-5pm