Customer Highlight – Thomas Horvath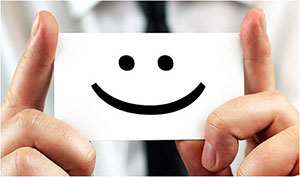 After years of trusting his plumbing to Elek Services, Thomas Horvath knew it was the place to turn for his water heater upgrade. "I've been a customer of Elek Plumbing for a very long time," says Horvath. "After many years of professionalism, it was an easy choice to call them for our water heater upgrade."
With a costly, old electric heater, Horvath was overdue for an upgrade. He decided to make a change from electric to gas – and he also knew it would not be a small undertaking.
As a former steel worker, Horvath has seen all kind of construction and he was quick to admit this was a particularly big job. "For residential, this job was huge," says Horvath. The project took about five days all in all.
"They had to actually lay down new gas lines through our basement and into another building, so excavation was necessary" says Horvath. "Gas is very explosive and the accuracy and testing for leaks is very crucial," he adds. "All I can say is that the guys from Elek know what they're doing. From the parts fitting to the clean up, everything was absolutely perfect."
Horvath was especially appreciative of the great work displayed by Bert Hixson. "He and his partner, Thomas Gable, did all the serious work, and they were fabulous," he says.
Horvath, who lives in Bethlehem with his wife, daughter and mother-in-law, decided to go with the Eternal Water Heater GU195 model. He has already seen a difference in energy savings and is happy with the decision to switch to gas. I've seen a major improvement with our energy bill and I'm totally satisfied with the job," he says "I just can't say enough as to the excellent work they did," he adds.  "Grade A craftsmanship."