Burkholder's Installs Generators
Stay comfortable during power outages this winter. Burkholder's now offers generators to power you up when there's outages!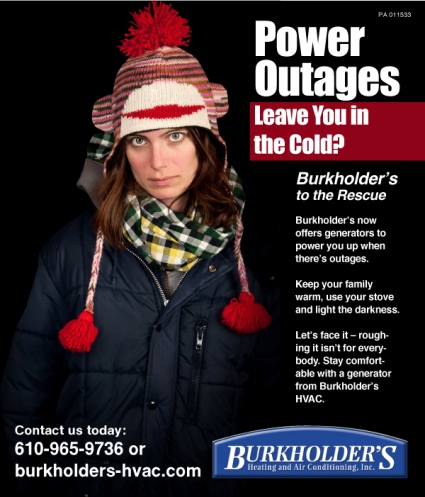 Keep your family warm, use your stove & light the darkness with a generator installed by Burkholder's Heating & Air Conditioning!
Let's face it—roughing it isn't for everybody. Stay comfortable with a generator from Burkholder's HVAC.
Call us @ (610) 816-6889 or contact us here to schedule your Free Estimate.