Reliable Heating Service in the Emmaus Area!
You rely on your furnace, heat pump, or boiler to provide comfort and warmth for your home and business at all times. The best way to make sure you're not left out in the cold is to schedule regular maintenance check-ups. But sometimes, even with proper care, a heat pump or furnace repair might be necessary. When a heating emergency pops up in the Emmaus, PA area, you can count on Burkholder's Heating & Air Conditioning, Inc. to provide immediate attention. We'll help your furnace, heat pump, or boiler run more efficiently and last for many years to come. See below for reasons why our customers call us for all of their heating service and repair needs: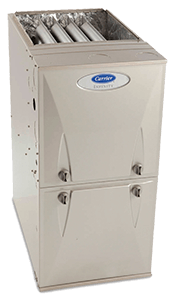 Wide Variety of Heating Services
Fast and Effective Heating Repairs
Very Experienced with Heat Pumps and Furnaces
Boiler Services Also Available
Large Service Area
In Business for Over 50 Years!
Certified Technicians
Fair and Affordable Prices
And More!
Our team at Burkholder's Heating & Air Conditioning, Inc. provides responsive and dependable heating service for all of your heating system needs. We take special care in installing, maintaining, and repairing your system to ensure smooth operation and long-lasting functionality.
Our team of expert heating repair technicians provides high quality, professional heating repair services 7 days a week to homeowners in Emmaus, PA and surrounding areas. We ensure that your heating system is functioning properly and running efficiently with our affordable and reliable service. From furnace repair to heat pump and boiler repair, we can fix any heating issue you're having. Burkholder's Heating & Air Conditioning, Inc. has over 50 years of heating repair experience!
As your heat pump, furnace, or boiler system ages, its efficiency can decrease dramatically. A new heating unit can save you money, while also helping you save on energy consumption. Here at Burkholder's Heating & Air Conditioning, Inc., we provide up-front, accurate estimates for free, and our technicians are very professional and reliable. Our heat pump and furnace installation experts can help you choose the perfect heating system based on your needs and budget. If you're in need of heating replacement and installation services, get your free estimate today!
Regular furnace, boiler, or heat pump maintenance and proper care is the most cost-effective way to get the most out of your investment. It only takes two visits a year from our experienced technicians to keep yours running at peak performance. Taking care of small problems now can help you save thousands down the road. For professional boiler, furnace, or heat pump maintenance in Emmaus, PA or the surrounding areas, schedule your appointment today!