Burkholder's HVAC Raises Funds to Help Make Strides Against Breast Cancer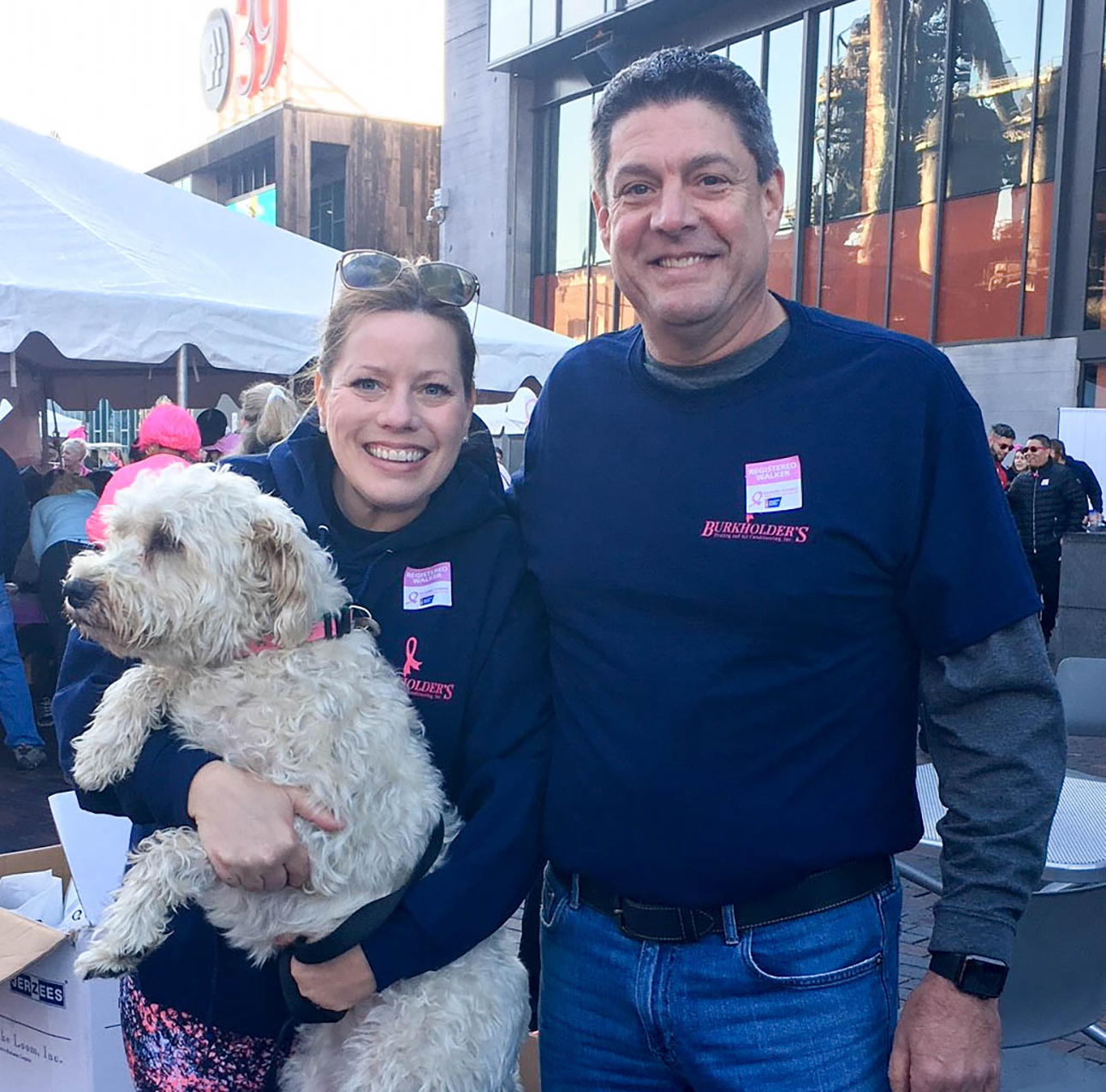 Burkholder's Heating and Air Conditioning, Inc. was joined by 1,700 people in the 2017 Making Strides Against Breast Cancer Walk. This non-competitive 5K walk raises money to fund innovative research, provide free information and support, and helps people reduce their risk of breast cancer by finding it early when it is most treatable.
Over 80 employees, family, and friends joined team Burkholder's HVAC to walk at the event and show their support. The team raised $3,770 and Burkholder's HVAC matched every donation up to $2,500. In total, Burkholder's HVAC raised $6,270 to donate to the American Cancer Society.
Photo: Bob and Marissa Burkholder and their dog Selby