Big Things Happening in 2016
Welcome to the start of another exciting year with Elek Plumbing and Burkholder's HVAC! We'd like to kick off the New Year on a high note by thanking our wonderful employees and of course you, our customers, for a fantastic year in 2015. We are truly blessed to be able to continue the proud heritage of both Burkholder's and Elek in the Lehigh Valley. Your loyalty and faith in our products and services means the world to us.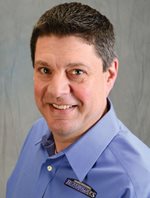 It was an exciting year for both companies with Elek winning the Morning Call's Reader's Choice Best Plumber for 2015. And over at Burkholder's we received the 2015 Super Service Award for Angie's List (for the fourth year in a row), and were named the Who's Who in Business 2016 Winner in the Heating and Air Conditioning category. Recognition like this means so much to us because it comes directly from our most important audience…you, our customers.
With all of this positive feedback from the community, we are thrilled to yet again raise the bar on our own product and service offerings. In 2016, Burkholder's will be rolling out a three-year extended labor warranty offer on HVAC systems for a nominal charge. The program was designed to work in conjunction with the Burkholder's 10-year parts warranty by covering the labor costs associated with equipment malfunctions, providing the equipment has been properly maintained. Customers can now protect themselves against unforeseen labor costs that quickly add up when something goes wrong—and that's a safeguard we're proud to offer.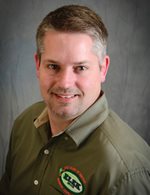 Over at Elek, we're excited to be launching a monthly e-newsletter to give our loyal customers even more industry insights and special offers! Each month, Elek customers will receive an email packed with exclusive coupons, seasonal tips, special promotions, and updates on current events in the community. We're thrilled to be rolling out the inaugural edition of the Elek e-newsletter this January to jumpstart the year by providing our valued customers with yet another valuable (and cheerful) resource. To sign up for the e-newsletter, visit www.elekplumbing.com or find us on Facebook. It's just our way of saying thank you for putting your trust in us.