Burkholder's HVAC Gives Back in Support of Autism Awareness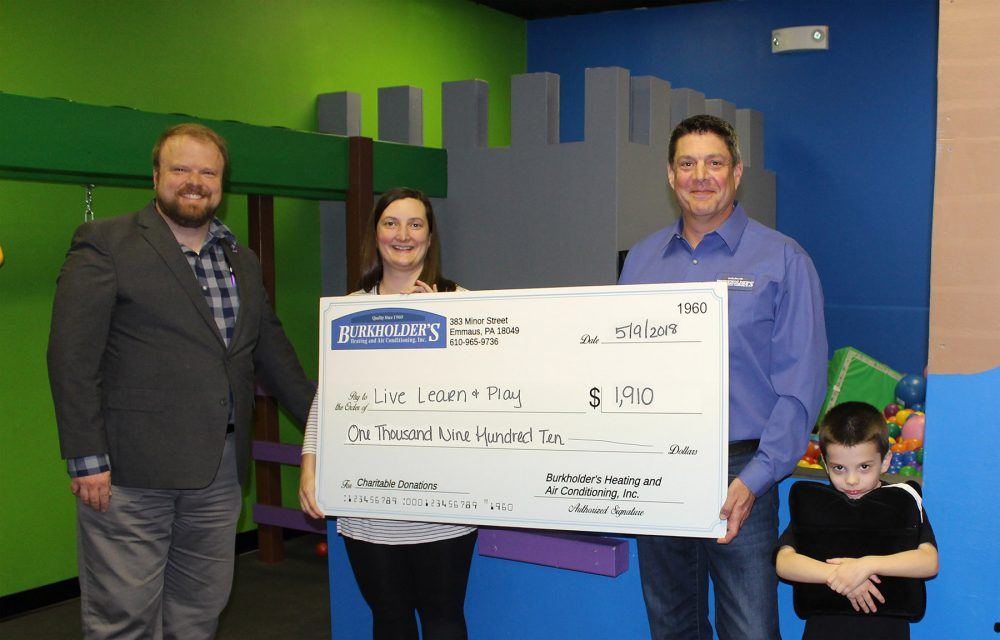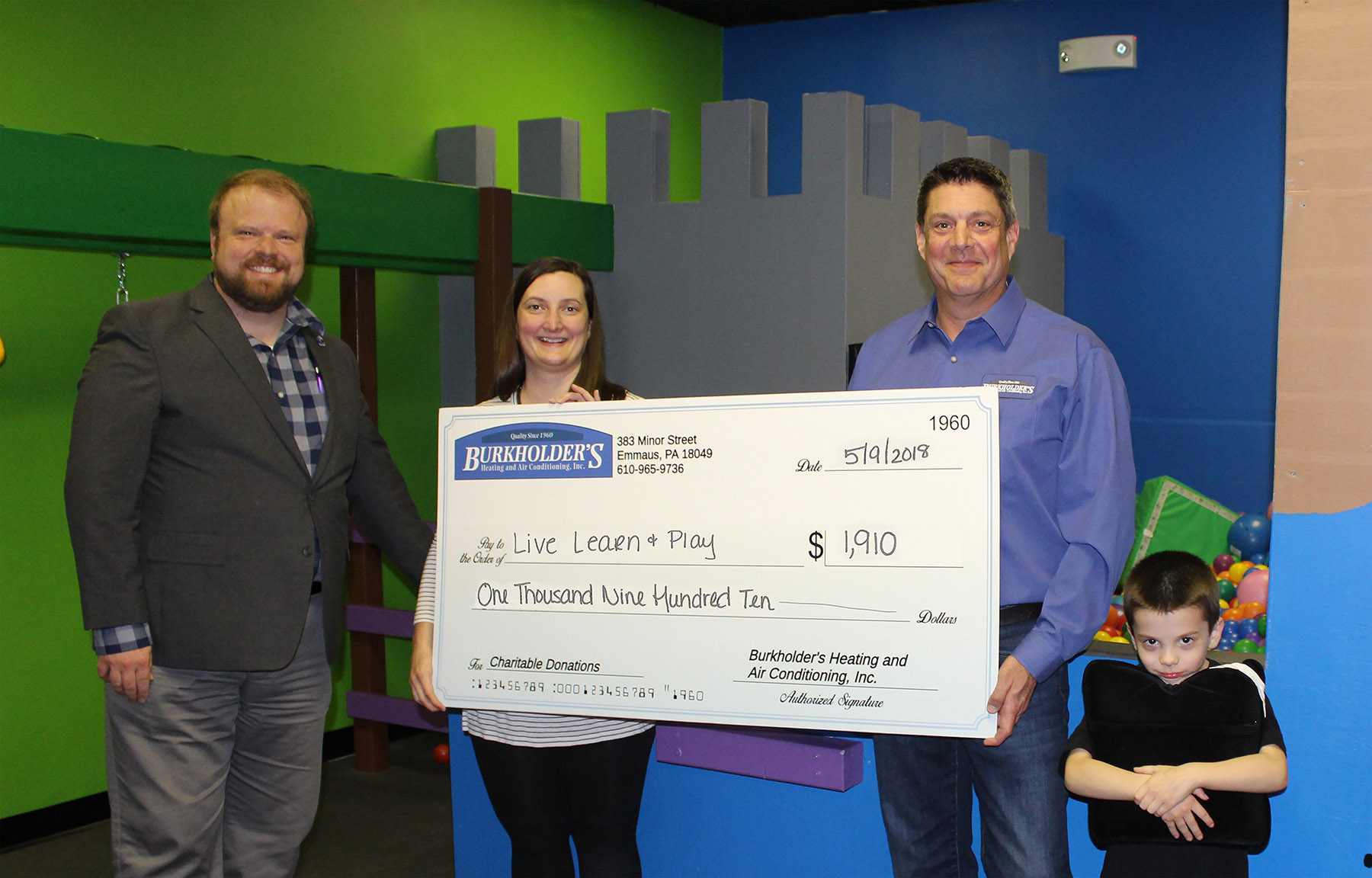 John L. Scott – Board Member of Live Learn & Play, Jill Triffo – President & Founder of Live Learn & Play, Bob Burkholder – President Burkholder's HVAC
Burkholder's Heating and Air Conditioning, Inc. donated $1,910 to Live Learn & Play, sensory gym, and resource center. Donated funds will be used to purchase supplies for the center's upcoming summer program.
Each quarter Burkholder's HVAC has a "Burks Gives Back" promotion that supports local charities.  During April, National Autism Awareness Month, Burkholder's HVAC donated $10 for every new maintenance agreement and $5 for every renewed maintenance agreement purchased.  At the end of the month, 62 new maintenance agreements were purchased, and 258 maintenance agreements were renewed allowing Burkholder's HVAC to donate a total of $1,910 to Live Learn & Play.
Live Learn & Play promotes acceptance and inclusion for those with autism and special needs by providing social skills training, specialty classes, and open playtimes. Their facility is open to families of all ability levels and ages and is located at the South Mall in Allentown, Pennsylvania.  To learn more about Live Learn & Play visit their website, www.livelearnplay.org.