Winter Heating Safety Tips from the Upper Saucon Volunteer Fire Department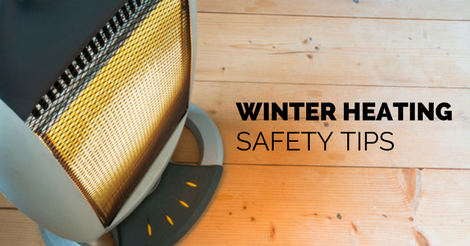 Home heating equipment is a leading cause of home fires and safety risk. In fact, according to the National Fire Protection Association, heating equipment fires accounted for 16% of all reported home fires in 2009-2013, as well as 19% of home fire deaths. As you prepare your household for winter heating season, 2nd Assistant Fire Chief Bob Jones and his crew remind you of these critical winter safety tips:
Install carbon monoxide alarms on every floor. Clear, tasteless and odorless, carbon monoxide is a silent killer. Blocked vents, improperly installed generators or poorly vented appliances can cause a carbon monoxide emergency. To protect yourself and your family, have ventilation systems inspected, hire an electrical specialist to install your generator, and replace carbon monoxide monitors every five to seven years.
Schedule chimney cleaning. Creosote is a dark, combustible fossil-fuel residue that reduces chimney airflow. When creosote accumulates inside your flue and becomes puffy or "honeycombed," it can fuel fires so hot they can crack mortar, send flames shooting out of your chimney, or worse—through the wall and into your home. To prevent catastrophic chimney fires, clean and inspect your flue annually. When necessary, have it repaired by a certified professional.
Use caution with space heaters. Bed linens, wrapping paper, and clothing should be kept at least three feet from space heating devices. Choose space heaters with an automatic shut-off switch in case a device overheats or is accidentally knocked over by a child or pet. NEVER put gasoline in a kerosene space heater!
Service furnaces & heat pumps. Oil furnace "burps," electrical problems, fuel leaks or cracked heat exchangers can lead to home destruction. Heating inspections and system cleaning is an easy and cost-effective way to ensure the safe operation of your home heating system while improving the energy efficiency of your HVAC equipment. Just as you change your car's oil every 3,000 miles, make heating maintenance a priority.
It is never too late to schedule maintenance on your system! Contact us today!