Why Safety Checks Are Important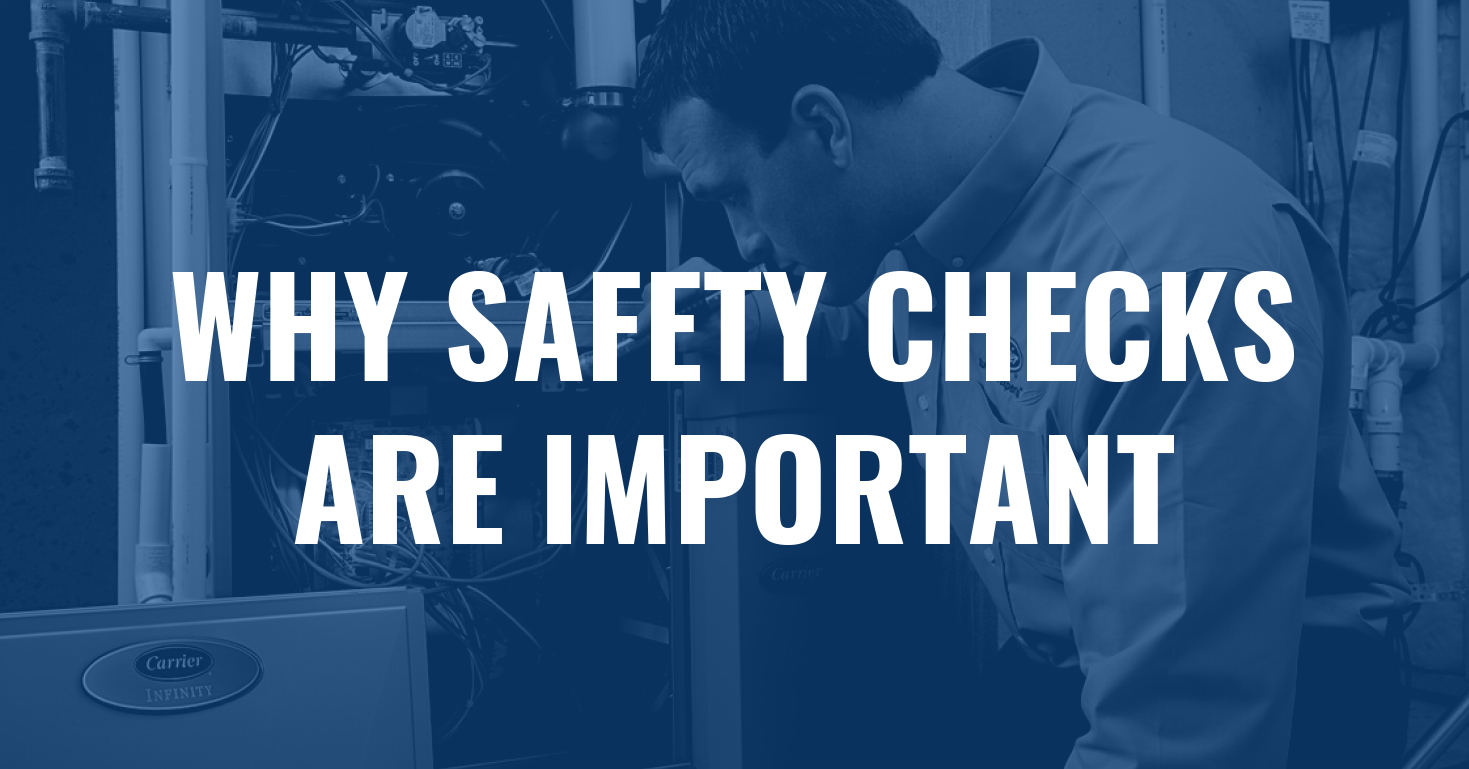 It's important to carry out safety checks at least once per year to increase the life span of your HVAC unit. These safety checks are done during your regularly scheduled maintenance in the spring and/or fall.
It's also critical to have trained and certified technicians perform safety checks on your HVAC systems. Burkholder's Heating & Air Conditioning, Inc. is proud to offer inspection services for both residential and commercial HVAC systems. Our highly qualified technicians have an extensive inspection checklist, and nothing will be left out.
The following reasons detail why safety checks are important.
Safety Checks Can Protect You and Your Family
During a safety check, a technician will measure the levels of gas emissions, such as carbon monoxide. Higher than normal carbon monoxide levels in your home are dangerous and should be dealt with as soon as possible.
Similarly, a safety check can detect the presence of gas leaks from your heating system. This prevents a potential fire hazard.
Safety Checks Can Increase System Efficiency
A safety check also involves an inspection of the different parts of your heating or cooling systems to identify any worn out or damaged parts. These parts might be the cause of gas leaks or faulty system functioning.
Sometimes, a poorly functioning component in any of these systems might also result in the system working much harder to heat or cool your home. A safety check can identify this issue and rectify it, saving you costs in heating or cooling.
Safety Checks Can Improve Operational Efficiency
Performing a safety check also ensures your heating and cooling systems operate as they normally should. For example, there might be a leak in the heat exchanger of your heating system, resulting in an uneven distribution of hot air within your home.
Contact Us for Safety Checks
If you are looking to have safety checks and inspections performed on your residential or commercial HVAC systems, contact Burkholder's Heating & Air Conditioning, Inc. in Emmaus, PA. You can count on us for repair, installation, and maintenance for both heating and cooling systems. We also offer home and duct performance services, duct cleaning, indoor air quality solutions, and a range of plumbing services.