What Are the Most Important Rooms to Have an Air Purifier in?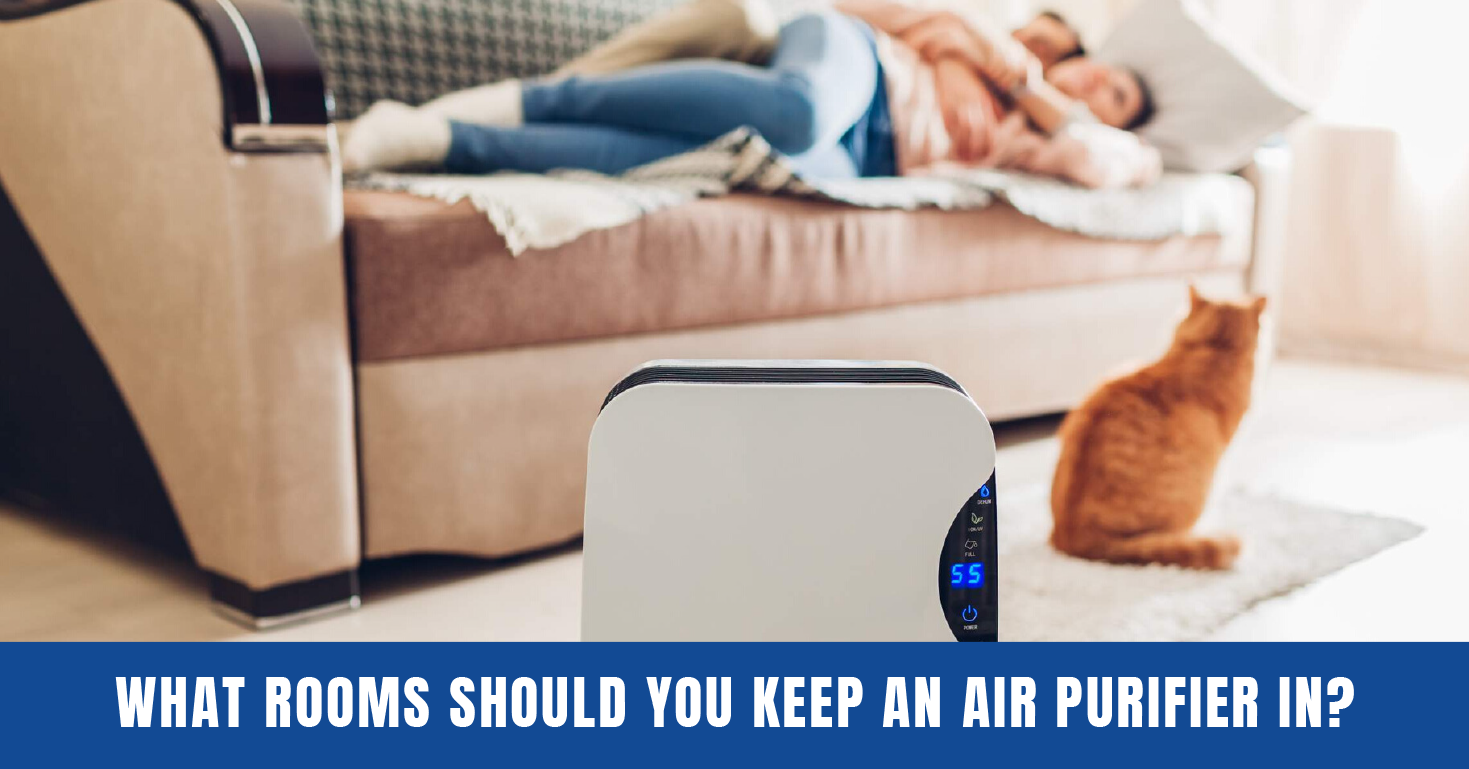 Because indoor spaces often don't get enough ventilation from the outside, particles and volatile organic compounds can build up. These can cause a variety of health issues, including sneezing, making asthma worse or causing the spread of disease. Poor indoor air quality is especially noticeable during the cold winter months when it's difficult to keep doors and windows open in order to let in fresh air. Having air purifiers in your home can keep particulate levels low and ensure you're breathing clean air.
Placing Individual Air Purifiers
The rooms in your home that receive the most use are the ones that should have an air purifier. For smaller homes with open floor plans, a single air purifier can suffice. People spend many hours each night in their bedrooms, making these spaces prime candidates for a purifier. Having a unit in your kitchen or living area can also clean the air where most families spend the majority of their waking hours. Individual units can be placed so that they can clean the majority of the air in a home.
Whole-House Air Purifier Options
To keep the rooms of a large home clean, a whole-house air purifier is an efficient option. These systems use the existing duct system in a home to deliver clean air to the various rooms of a house. Burkholder's Heating & Air Conditioning, Inc. offers unique indoor air quality solutions to Emmaus, PA, residents. We can help you choose an air purifier that's right for your unique situation.
Trusted HVAC Service Providers
Burkholder's Heating & Air Conditioning, Inc. is proud to offer AC and heating repair, installation and maintenance services throughout Emmaus. We can also help with jobs involving thermostat integration, heat pump repairs and indoor air quality solutions. Our company is accredited by the BBB, and our hard work has earned us an A+ rating. Our certified technicians are experienced and professional. The complete satisfaction of our customers is our top priority.
To learn more about the indoor air quality services we offer in Emmaus, give Burkholder's Heating & Air Conditioning, Inc. a call today.