Understanding HVAC Zoning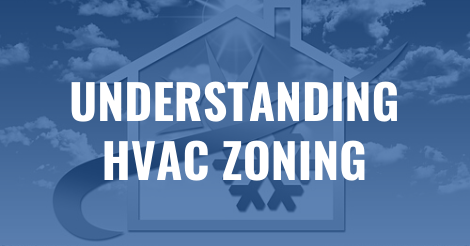 If you've lived in your Emmaus home for any time at all, it's likely you've discovered certain zones that stay warmer or colder than the rest of your home. These areas can be frustrating and expensive to keep comfortable. Fortunately, instead of using space heaters, box fans or a host of other inefficient products, there's a better solution: a zoned HVAC system from Burkholder's Heating & Air Conditioning, Inc.. Keep reading to see if one of these unique systems is right for you.
Sending Air Where It's Needed Most
The basic concept behind a zoned system is to efficiently send conditioned air where it's needed most. For example, if there's a bedroom that stays cold because it's in a corner of the house that doesn't receive much sunlight, you could use a zoned system from Burkholder's Heating & Air Conditioning, Inc. to send extra warm air to that room so it's more comfortable throughout the day. Another great characteristic of a zoned system is that it's flexible. You can change the zones where the conditioned air is sent throughout the day so your home can maintain optimal comfort.
How Does It Work?
The key component of a zoned system is its automated dampers. These dampers are situated at key locations in your ducts so they can divert air to certain zones as needed. All of this air diversion is controlled by a centralized control panel that's essentially a multi-function thermostat.
Is It Worth It?
Some people try to do a homemade version of a zoned system by shutting vents in certain rooms throughout their home. Unfortunately, this approach to zoned heating and cooling can put your HVAC system at risk. This is because closing vents can lead to excess pressure in your ducts, ultimately putting extra strain on your HVAC components. A true zoned system, though, is able to regulate the air pressure so your components don't receive extra wear and tear.
Your Comfort Is Our Priority
When you call the pros at Burkholder's Heating & Air Conditioning, Inc., you can be sure that we'll make your comfort our top priority. Whether we're installing a zoned system, providing heating, and cooling services, we do it all with pride and excellence. This consistent approach has earned us an Angie's List Super Service Award as well as the loyalty of countless customers. For more information about zoned HVAC systems in Emmaus, PA, contact us at Burkholder's Heating & Air Conditioning, Inc. today.