New Geyser® Heat Pump = Hot H2O Savings: 50-65%
The water heater industry is being transformed by a revolutionary heat pump—and we just added it to the Burkholder's product lineup.  As an add-on to your existing storage tank, the Geyser® heat pump establishes a natural and renewable hot water source with added benefits that seem too good to be true.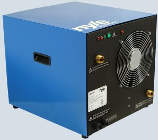 Compared to the energy usage of your tank water heater, the Geyser® will save you an average of 50 to 65 percent on operating costs! This astounding efficiency is possible because even the minimal energy used to operate the pump is effectively transformed to functional heat. The Geyser® heats the water in your tank by converting heat from the surrounding air to energy, and it also removes moisture from the air in the process. With the bonus of mold and mildew prevention, the Geyser® goes one step further in reducing energy costs by allowing you to turn off your dehumidifier. The Geyser® is built to last, made with premium parts manufactured in the USA. Installation is as easy as three simple connections, and maintenance is nothing more than air filter cleaning.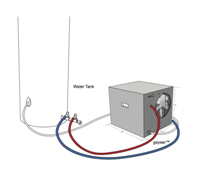 With easy setup, carefree maintenance, reliable performance and groundbreaking efficiency, the Geyser® is an innovation you can't afford to pass up.  Contact us or call Burkholder's today @ (610) 816-6889 to get your Geyser®.