Keystone Energy Loan Helps to Improve Efficiency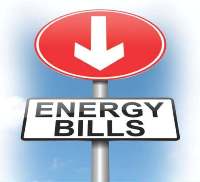 If you're looking to improve energy efficiency in your home, you may not have to do it alone. AFC First Financial Corporation offers an EnergyLoan program to homeowners with good credit and the ability to repay the loan. People of all income levels with a one- or two-unit primary residence or a second home are eligible to apply. The special EnergyLoan program allows qualified borrowers unsecured financing at a preferred rate for loans from $1,000-$25,000 or more. If you're a new homeowner, you're in luck as no home equity is required. The fixed-rate loans offer up to 10 years to repay.
There are no points, fees or closing costs and no penalty for prepayment. To qualify, the work on your home must be done by an approved contractor/dealer. Burkholder's is proud to be an approved contractor/dealer for the Keystone EnergyLoan program and would be happy to supply you with recommendations and estimates on improvements to your home's energy efficiency. To find out more about the Energy Loan program, visit our financing page or call us at (610) 816-6889.
Improvements that Qualify for Financing

ENERGY STAR™ rated and other energy-saving and renewable energy improvements. All makes and models of electric, gas and oil heating, air conditioning systems and related work including tank and sewer lines. All makes and models of windows, doors, siding, roofing and insulation. Geothermal, solar energy, hot water, water treatment and small wind power systems. Other improvements including electrical, plumbing, kitchens and baths may qualify.