How to Find the Best Furnace for My Home?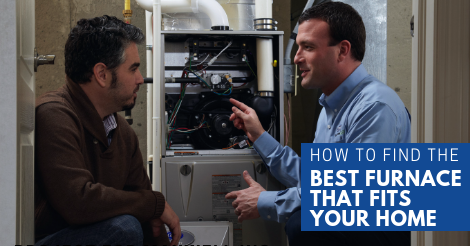 As the winter weather continues to roll through, it is time for families to take a look at how they are going to stay warm during the colder months. There are lots of tools that people use including fireplaces and space heaters; however, it is vital for every family to make sure that their furnace works. In some cases, families might need to install a new furnace. With so many different brands and styles on the market, it can be hard for families to decide what is best for their home. With this goal in mind, what are some of the factors that families will need to consider?
The Size of the Furnace
The size is going to matter for multiple reasons. First of all, families need to consider the amount of "house" that they are going to need to heat. Some furnaces are only able to provide heat to so many different areas of the home. If the heating system is too small, it might not be able to heat the home evenly. This can create some uncomfortable cold spots. In addition, the physical size of the furnace is going to matter as well. In some homes, the furnace might need to go outside of the physical walls. In some cases, the furnace might need to be placed in the attic or in the garage. The furnace needs to physically fit into whatever space it is going to be placed in.
Comparing Estimates
Families can also find the right furnace by comparing estimates. Some furnaces are going to cost more than others; however, the price of the same furnace might vary from location to location. For this reason, it is a good idea for families to look at the same furnace in different locations. There could be good deals on furnaces available.
Call the Trained Professional
Once families have made a decision on a certain type of furnace, it is time to get it installed. For families located in the Emmaus, PA area, Burkholder's Heating and Air Conditioning has an unparalleled track record when it comes to heating installation, repair, and maintenance. Don't delay, call us today to schedule an appointment for your furnace installation or repair!