Air Filter Replacement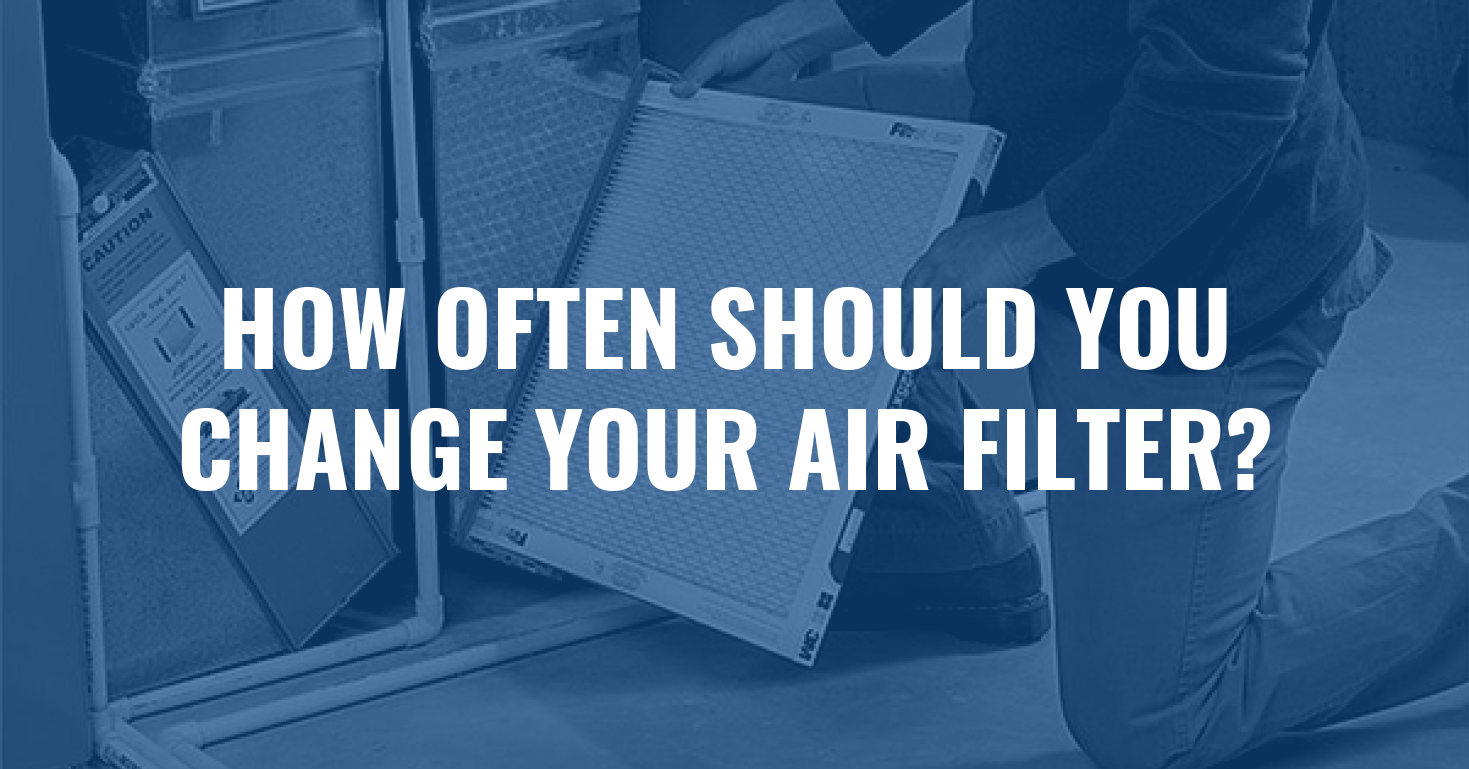 Along with regularly scheduled preventative maintenance visits, changing your air filter is one of the easiest ways to prolong the life of your HVAC system. Unfortunately, this is a task many homeowners easily forget to do that can cause energy bills to increase and contribute to future repairs.
How often should you replace an air filter
We recommend checking your air filter monthly. The frequency of replacement depends on several factors including what type of filter it is and the manufacturer's suggested replacement schedule.
Generally, a 1-inch cheap fiberglass filter lasts 30 days and the high-end pleated filters can last up to 6 months.
Some homes may require more frequent filter changes, which is why we encourage our customers to check their filters once a month. The longer a dirty filter is left in place, the more dirt, allergens, and dust build up on it blocking airflow through the HVAC system.
Replacing your air filter on a regular basis is especially critical when:
Someone in your home has asthma or allergies. People with upper respiratory issues are more sensitive to airborne particles. Replacing your air filter helps capture the allergens and particulates that blow through the HVAC system.
If you are a pet owner. If you own a cat or a dog, you know all too well that odors build up over time and pets shed. Keep your indoor air quality fresh by changing your air filter, especially during the season changes when pets shed the most.
If you have young children. Kids are more vulnerable to the side effects of poor indoor air quality such as headaches, allergies, dry skin, and sore throats. Stay on top of your air quality by maintaining a tidy home and regularly replacing your air filter.
Things that can affect the lifespan of your air filter:
How often you use your system.  During spring and fall when the weather is mild, and use your HVAC occasionally, one filter may last you a few months. When your HVAC system is used more often in winter and summer, you should change your filter every few weeks.
The air quality in your home. The air quality in your home will also affect how frequently you replace your air filter. If you own pets or if someone in your home is a smoker your filter should be replaced at least once a month.
How to tell when your HVAC filter needs changing:
Every month take out your filter and look at the amount of dust that has collected on it. If the air filter shows only a subtle layer of dirt and the filter's material is still visible, you can still get some use out of it. If the filter is covered in a thick layer of dust or has a musty odor, replace it with a fresh one.
No matter what type of HVAC system you have, it is important to check and replace your air filter on a consistent basis to keep your indoor air quality healthy and maximize your unit's efficiency.
If you have questions about selecting the correct air filter for your HVAC system, give us a call! Schedule a preventative maintenance visit with one of our NATE certified technicians so they can clean, tune-up, and test your system to make sure that it is operating efficiently. During their visit, they will replace your air filter and can recommend what type is best for your system.
Contact us today to schedule a maintenance appointment.