HVAC Basics Every Homeowner Should Know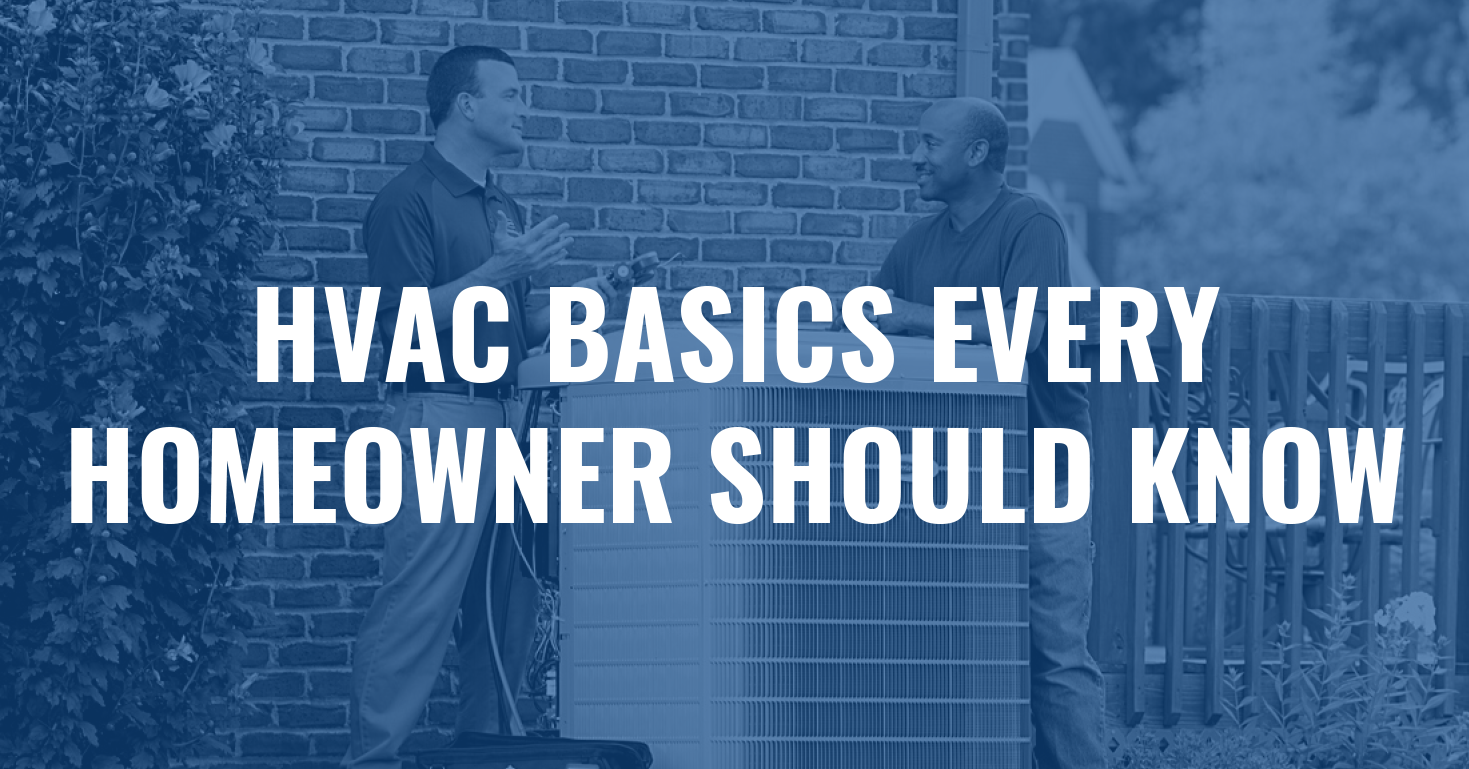 Heating and cooling systems use more energy than any other system in a home. Unfortunately, HVAC systems are often neglected because they are usually installed where they aren't seen in basements, closets, attics, etc. The systems are merely taken for granted until they fail. Decreased efficiency, utility overpayment, discomfort, eventual premature replacement, and higher repair costs are the result.
As a homeowner, it is important to be aware of your HVAC system's components, and maintenance needs to avoid major repairs or replacement costs. Here are a few of the basic things you should know about your HVAC system:
What Type of System You Have
The most important thing you should know is what kind of HVAC system you have. What type of heater do you have? Is it forced air or radiant? If you have forced air, is it a heat pump or furnace? Electric or gas? Do you have central A/C? Is your system zoned?
There are so many heating and cooling options, so it is critical to know what type of system you have to make decisions about maintenance or future upgrades. If you are unsure about the kind of system you have, call a professional to do an inspection.
The Age of Your HVAC System
Along with knowing what type of system you have, knowing the exact age of your system is essential.  The lifespan of a system varies on how well it has been maintained. However, as systems age, the efficiency decreases, and your utility bill increases. Also, because of the R-22 phase out, older systems that use R-22 refrigerant are being replaced with more eco-friendly systems that use R410-A. As the demand for R-22 continues to increase, so does the price.  Replacing your outdated system could end up saving you more money in the long run.
How to Maintain Your System
Every system has its own maintenance requirements. However, routine maintenance is the key towards maintaining efficiency and extending the life of the system.
For example, if you have a forced air system, one of the most fundamental things you can do is change your air filter on a regular basis. If the filter is clogged, it can cause your HVAC system to require repair and affect the indoor air quality in your home. We recommend checking your air filter once a month and replacing it if it is dirty.
We also recommend routine maintenance on your system to ensure that your system is working properly for the upcoming season.
The Importance of Air Quality
Indoor air has the potential to become twice as polluted as outdoor air because of modern construction methods that keep homes tightly sealed.
If you notice upper respiratory issues such as coughing, stuffy nose, or itchy eyes, you may have indoor air quality issues. For allergies suffers, polluted air will intensify their symptoms. For people with weak immune systems, poor air quality can cause substantial health problems.
Your HVAC system circulates the air around your home, so it is crucial that your ventilation systems are in good condition.
Small Improvements That Can Save Money
Does your energy bill seem to keep rising? Do you have a programmable thermostat? If not, this is an efficient way to cut down on energy bill costs.
A programmable thermostat allows you to "set it and forget it." You set the temperatures based on the times you are typically home and your habits, and then you almost never have to bother with it. While you must spend some money to invest in this type of thermostat, the cost savings in monthly energy usage may make it worthwhile.
When Something is Wrong
Always be aware of what is 'normal' for your HVAC system. Any strange noises or smells may be a sign that there is a problem.
Our blog provides several troubleshooting posts you can check out. If you prefer to have, a professional take a look at your system, contact us today!