Get Your HVAC System Ready for the Holidays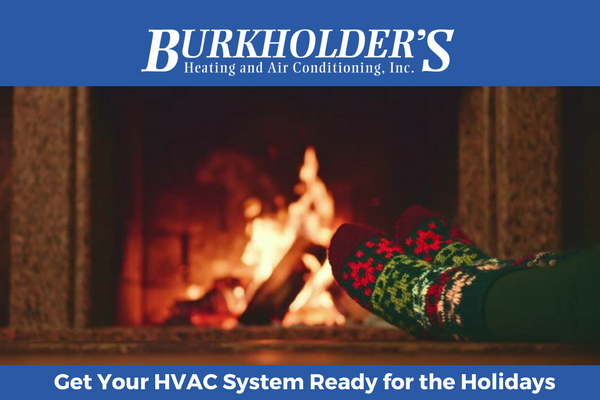 With the holidays in full swing, you've probably been busy planning dinner parties, decorating your home, and buying gifts. This time of year can be hectic, so we have put together a list of HVAC tips to ensure your peace of mind throughout the holiday season!
Turn the thermostat down a few degrees.
If you are hosting a holiday party this year don't be tempted to turn up the thermostat too high to ensure everyone stays warm. Having more people inside the house and using appliance for cooking will create more than enough heat!
Keep flammable objects away from your HVAC system.
Make sure to keep decorations, presents, boxes, blankets, etc. from piling up around your home's heating system and vents to minimize the risk of fire.
Minimize the amount of dust in your home and ducts!
When cleaning your home, don't forget to dust! The more you dust, the fewer dust particles will travel through ductwork and spread throughout your home. Plus, it will reduce the chances of your guests' asthma or allergies flaring up.
Replace your air filter.
Changing your HVAC system's air filter on a regular basis helps restore indoor air quality to your home.
Ensure your system is operating at maximum efficiency.
The most effective way to make sure your system is running properly is to schedule a maintenance checkup with Burkholder's HVAC. Our professional NATE certified technicians can determine if your system is operating at maximum efficiency and may be able to minimize costly repairs.
The team at Burkholder's HVAC wishes everyone a very Happy Holiday Season! If you experience an emergency, we are only a phone call away! We have technicians available 24/7- 365 days a year!