Furnace Tips for the Holidays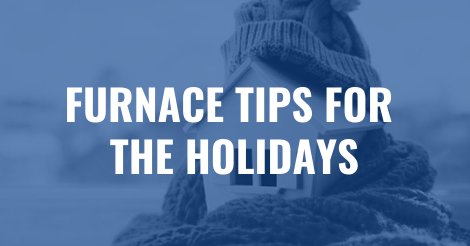 This holiday and winter season, you should expect your furnace to work overtime to keep the HVAC system functioning. It can be frustrating to switch on the furnace only to find out that it is not working. To avoid such frustrations that may otherwise throw your winter comfort in jeopardy, consider the following tips on how to take care of your furnace and HVAC equipment.
Checking Your Detectors
Your house should have various detectors, including carbon and fire. Since you are expected to do a lot of indoor heating this holiday, the risk of causing a fire outbreak or suffering carbon monoxide poisoning is high. The only thing that can keep you well protected is installing carbon and fire detectors.
Using a Programmable Thermostat
To effectively control the temperature settings in your home, it is important to invest in a programmable thermostat. This can automatically adjust the temperature settings in your house, depending on the interior and exterior conditions. The thermostat will actually go a long way to save you in terms of electricity bills. It is also highly effective at keeping the temperature at an optimum living condition.
Inspecting the Ductwork
Regular maintenance of your HVAC equipment is highly necessary. Preventive maintenance will enable you to clean and inspect the ducts for any potential damages that may have occurred during the long summer. Potential damages, such as peeled-off insulation, could render your HVAC equipment ineffective at controlling your interior temperatures.
Cleaning and Replacing the Filters
The filters are arguably the most important components in your HVAC equipment. The functioning of your furnace is greatly tied to how well-configured your filters are. Sometimes, as a result of repetitive usage, the filters may get clogged with dirt, which may cause the furnace to consume more power to deliver the preset temperature.
At Burkholder's Heating & Air Conditioning, Inc. in Emmaus, we specialize in providing a wide range of commercial and residential heating/air conditioning services. Serving customers within Lehigh Valley, Pennsylvania, our experts are on standby to respond to any of your HVAC-related service inquiries. Call us today.