Emmaus High School Scholarship Winners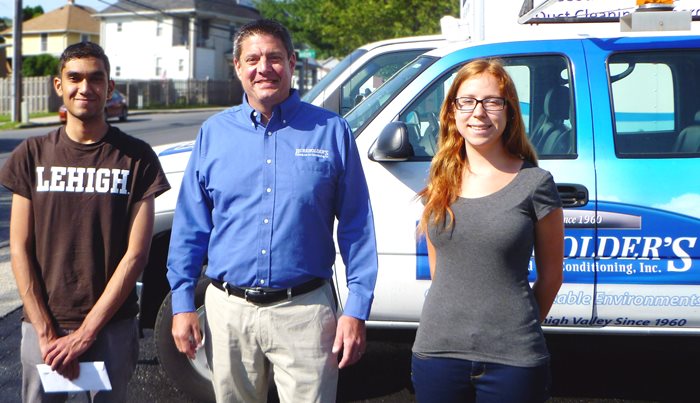 Karim Rajmohamed, Bob Burkholder, Jessica Riedy
We recently awarded awarded scholarships to two Emmaus High school graduates pursuing degrees in Engineering. To apply for the scholarship, students were asked to write an essay on "The Future in Commercial HVAC." The two students who each received a $1,000 scholarship, were Jessica Riedy and Karim Rajmohamed.
Jessica will attend Penn State University as a Mechanical Engineering Major. Her goal is to become a Product Design Engineer. Karim who is also majoring in Mechanical Engineering, is attending Lehigh University. After graduation, he plans to work in the industry and eventually start his own business.
At Burkholder's we are committed to supporting our community. Being able to provide local students with scholarships is a wonderful opportunity. We are honored to support the future leaders of the industry and wish the recipients success in all of their future endeavors!