Customer Highlight: Bill Mason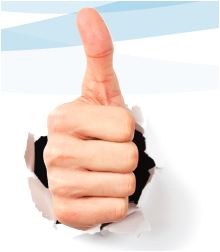 Bill Mason is a long time customer of Burkholder's HVAC, so it's no surprise that he called them when his 20-year-old heat pump broke down. "I've been using Burkholder's since back in the day of Carl Burkholder," says Mason. "Nowadays I like to tease Bob about his golf game."
Since Carl established Burkholder's back in 1960, his philosophy was to follow the golden rule and to provide great service at a fair price — and that's the standard Mason has come to know and trust.
Mason decided to install the Fujitsu Mini-Split in his Emmaus home. "We really just needed a new solution for the sunroom and it seemed like a good fit," he says. "I'm pleased to say it performs as promised."
The biggest improvement that Mason has seen since installing the Mini Split last year is the reduction in sound. "It cut the noise level tremendously," he says. "It's made the room much more enjoyable."
A retired CPA, Mason can appreciate a smart investment. "The one thing I was most pleased about was that after the fact Dave Wieder, VP/comfort specialist, called and told me I was qualified for the energy rebate," he says. "I didn't realize we qualified for it so that was a real bonus – and great that he took the initiative in getting the ball rolling."
Mason was generally pleased with the service he received and the disposition of Weider. "I like Dave, he's pretty old school," says Mason. He goes on to add that the other guys on the Burkholder's team are always pleasant to work with, causing minimal disruptions cleaning up after themselves.
"When something happens I call them, and that won't be changing anytime soon."
Contact us to learn more about the Mini Split rebates and to get a FREE estimate to install one in your home.