Exceptional Cooling Solutions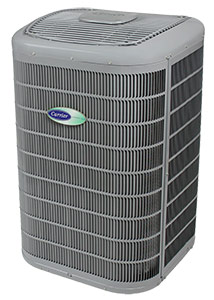 You count on your cooling system to do one thing – work. We make that happen. With our professional team of expert cooling system technicians, we keep your system running smoothly and efficiently. If an emergency arises, you can count on us to provide immediate assistance.
Our team at Burkholder's Heating and Air Conditioning, Inc. provides high-quality, dependable service for all of your air conditioning needs. We take special care in installing, maintaining, and repairing your cooling system to ensure smooth operation and long-lasting service.
Our AC repair technicians offers repair services 7 days a week to homeowners in Emmaus, Allentown, Bethlehem, and surrounding areas. We ensure that your AC unit is functioning properly and running efficiently with our affordable and reliable service. If your cooling system is in need of repair, contact us today.
As your AC unit ages, so will its efficiency. A new cooling system can save you money and energy. We provide up-front, accurate installation estimates for FREE! Our air conditioning installation services are the best in the area and we'll get you the AC unit of your dreams. We'll ensure you get the perfect fit that meets your needs and your budget. Get your free estimate now!
Regular maintenance and proper care of your air conditioning unit is the most cost-effective way to get the most out of your investment. It only takes two visits a year from our experienced technicians to keep your cooling system running at peak performance. Our AC maintenance services are the best in Emmaus and surrounding areas. We'll ensure your AC unit or heat pump system is working effectively and efficiently. Schedule your routine AC unit maintenance today!