Burkholder's Customer Prepares for a Cool, Refreshing Summer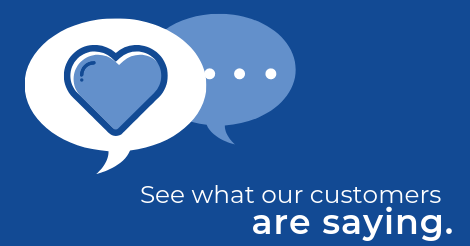 After decades of living in a century-old house with no central air, James and Gloria Copek decided to turn their Bangor, PA home into a summer oasis—and they're thrilled with the outcome. In consultation with Burkholder's sales staff, the Copeks opted for a three-ton Carrier Performance™ AC unit. Built by the company that founded the first modern air conditioner in 1902, the Carrier Performance system delivers stellar comfort, whisper-quiet operation and long-term energy savings.
"Choosing an AC installer is a big decision. The truth is, my house is 40 miles from Burkholder's. I could have used a local contractor, instead, but I know this Lehigh Valley HVAC company has a good reputation," said James. "Based on what we knew, my wife and I opted to get one bid—just from Burkholder's."
Streamlined Process, Start to Finish
To kick off their summer cooling initiative, the Copeks met with Luis, the sales consultant assigned to their home. "Luis went through the whole project, provided us with a detailed upfront estimate and answered all our questions," said James. "The sales team was fair and honest. At one point in the project, we discovered we didn't need some of the air return grills included in the original package. I contacted Burkholder's, and they renegotiated the price without a problem. It was straightforward and simple, and we appreciated that."
Next, the Copeks circled up with Justin, a Burkholder's installation supervisor. "He came a week later and physically went through our home to explain the installation process and discuss details. We have an older home with plaster walls, and that required some extra work even though we had existing ductwork," James said. "Justin and I talked through everything; he outlined the physical install process and, together, we made a few modifications. I was confident he knew exactly what we needed to do."
When Burkholder's installers Kevin and Dan arrived, they put in the system's outdoor compressor and side discharge unit. "The install team was hard at work the entire day, and I spent a lot of time with them to gain a better understanding of the equipment. Jared and Dan came back a week later to finish the installation, and everything worked like a charm. Again, everyone we dealt with was great. Even Beth—who took my money after everything was said and done," James laughed.
High-Efficiency Comfort Well Worth the Investment
After working with Burkholder's, James and Gloria are ready for anything Pennsylvania throws at them this summer—and they're anticipating a season of reduced AC bills and high-level comfort. "This is a highly efficient unit running 36,000 BTUs. I was previously paying for six window AC units running 8,000 BTUs each. The electricity savings should be amazing. And, of course, every room will be nice and cool."
"As for our Burkholder's experience, we couldn't be more pleased. From the start, their team explained everything in great detail. I ask a lot of questions when I'm spending this much money, and they were happy to accommodate me," James said. "I'm also loving the new digital thermostat. We're kind of amazed at the capabilities."
After their Carrier Performance installation was complete, James and his wife set up their first free tune-up and made plans to partner with Burkholder's when the furnace needs replacing. "We already got a furnace estimate, and we're ready to proceed when our current heater dies. I'll use them for AC and heating maintenance, too. They were good to me. They took care of me, so I'll return the favor. Based on our experience, I know they'll be responsive if we have an HVAC problem. And with 24-hour service, they'll take care of heating problems quickly. I have no need to go anywhere else. I got a great deal from nice people."
The final verdict?
"This new system is worth every dollar we paid. Honestly, it's the best money we've spent on our house in 30 years," James said. That's great news for the Burkholder's team of experts, who seek to earn our customers' total satisfaction for projects large and small—every day. Delivering quality since 1960, we're here when you need us. Just ask the Copeks.
If you are interested in scheduling an appointment for a free estimate, contact us today!