$75 off Aprilaire Humidifier Installation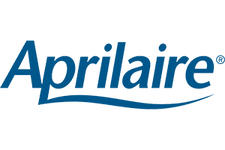 Expires March 13, 2020
Residential use only. One offer per household; not valid with any other offer. Offer only applies to proposals dated after 3/2/2020. Coupon must be presented at the time of the appointment. Expires 3/13/2020. Code: HUMIDIFIERWEBDEAL.
Healthier, comfortable air is within reach with Aprilaire.
While dry air can make your home both uncomfortable and unhealthy, there's no need for you and your family to suffer. Aprilaire whole-home humidifiers can help. They are installed as part of your home's heating and cooling system and automatically deliver the perfect amount of humidified air, throughout every room of your home.
An Aprilaire Whole-Home Humidifier Can Help:
Control Health. Maintaining the right humidity level throughout your home keeps your nasal passages and airways healthy and reduces incidence of cold and flu.
Protect Your Home. You've invested a lot into your home—protect it. An Aprilaire humidifier can help keep your possessions safe from dry air. Furniture, hardwood floors, musical instruments, and electronics are better protected when your home is properly humidified.
Increase Comfort and Energy Efficiency. Optimal humidity also helps you stay warmer at cooler temperatures. That means you can lower your thermostat and save energy, thereby lowering your heating costs.
Contact us today to learn more!