Air Conditioning Installation in Macungie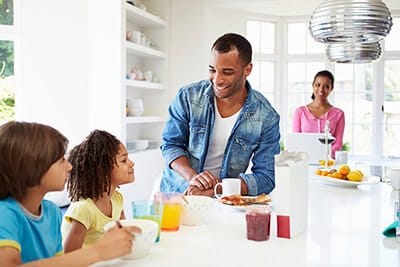 At Burkholder's Heating & Air Conditioning, Inc., the customer always comes first. When it comes to air conditioning and heating, we work with a wide variety of systems, both commercial and residential. Not only are our technicians well versed with a variety of systems, but we make sure each customer receives our undivided attention, no matter how large or small the project. We also back up that promise with a satisfaction guarantee! We are fortunate enough to count both large commercial enterprises and individual homeowners among our loyal customers.
Here are a few things our customers can expect when working with us:
Quick Response Time – Emergency Service Availability
Fair Market Pricing and Budget Friendly Options
Detailed Assessment of System
Friendly, Courteous Care
New AC Unit Installation Done Right
At Burkholder's Heating & Air Conditioning, Inc., all of our technicians update their industry knowledge on a regular basis. We have a wealth of experience and customers can rest assured that someone on our staff can work with their system, regardless how old, rare, or new it is. Our company routinely works with a variety of different makes and models. Not only do we install replacement units, but we also provide full installations for new construction and ductwork. Whatever your heating and air question is, we will have the answer!

Some benefits of having a new AC unit installed:
Better AC efficiency in your home
Money savings from energy efficiency
Better temperature control and cooling
A dependable system that will last for years
Looking for a Reliable Air Conditioning Installation in Macungie?
If you're in the Macungie area and need HVAC services, or a new AC unit installation, contact us today! Our friendly staff will be happy to assist with any questions you might have or to schedule a consultation to assess your needs. Whether you're looking for AC installation, a routine maintenance checkup, or a new AC unit installation, we can help! Not looking for an AC installation? We also offer AC repair and maintenance as well as heating installation!